Iemand vraagt je of je kippenvel hebt. Maar nee, je hebt altijd al van die gekke bultjes op je bovenarmen wat dus lijkt op kippenvel. Komt het jou bekend voor? Dan zou het zo kunnen zijn dat je last hebt van Keratosis Pilaris. Wat is het? Hoe ontstaat het? En hoe verminder je de bultjes? In deze blog vertellen we je alles over Keratosis Pilaris.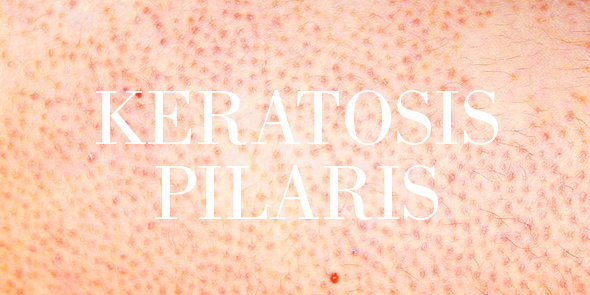 Keratosis pilaris
Keratosis Pilaris zijn kleine bultjes die ruw aanvoelen. De bultjes zitten op plaatsen waar haartjes uit de huid komen. Je ziet het voornamelijk op de buitenkant van de bovenarmen. Circa 40% van de volwassenen hebben Keratosis Pilaris in meer of mindere mate. Ook zit het vaak in de familie. Omdat het zovaak voorkomt is het niet echt een huidaandoening. De bultjes geven meestal geen klachten, maar sommige vinden het wel cosmetisch storend.

Hoe ontstaan deze bultjes?
De bultjes ontstaan op plaatsen waar een haartje uit de huid komt. Deze haren groeien uit haarzakjes. De haarzakjes zijn aan de binnenkant bekleed met huidcellen die zich delen en zich loslaten uiteindelijk (huidschilfer). Bij Keratosis Pilaris zijn de afvoergangen van de haarzakjes verstopt met huidschilfers waardoor er bultjes ontstaan. 

Wat kan ik er tegen doen?
De bultjes helemaal weg krijgen is vaak erg lastig. Wel kun je de bultjes verminderen.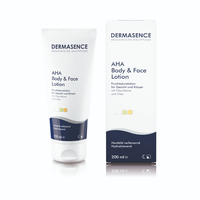 Door een goed hoornoplossend product te gebruiken wordt de hoornlaag soepeler. Met het Dermasence AHA Body + Face lotion kun je de celdeling in de haarzakjes verminderen waardoor de afvoergangen minder snel verstopt raken. 

      

Hoe droger de huid hoe meer schilfering en dus meer bultjes. Hou daarom de huid goed vet en al helemaal in de drogere periodes zoals de herfst en de winter.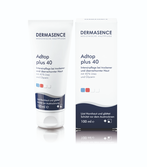 Ook een hoge percentage Ureum in een crème bevordert de afschilfering van de huid. Vaak zit er een laag percentage ureum in een crème, maar dermasence heeft zelfs een crème waarbij 40% ureum in zit. De Adtop plus 40 is daarom niet te missen in de skincare routine bij Keratosis Pilaris.