In veel woningen staat dit mooie groene plantje. Maar wist je dat dit plantje je in veel situaties misschien wel kan redden? Aloë Vera wordt al in veel verzorgingsproducten gebruikt en wordt door sommige de ''silent healer'' genoemd. 
Werking Aloë Vera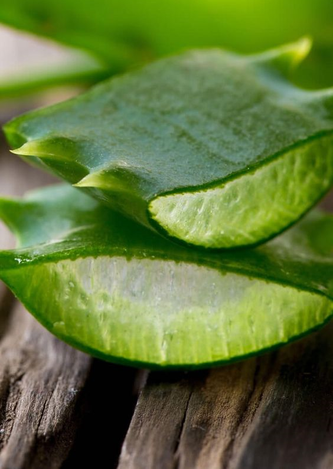 Aloë Vera is een bekende, niet giftige vetplant met medicinale eigenschappen. Bestandsdelen worden vaak toegevoegd in verzorgingsproducten voor haar kalmerende werking. Maar wat kan dit plantje nog meer?
Aloë Vera heeft dus een kalmerende werking en is goed voor de verbrande of oververhitte huid. De gel geeft een fijn verkoelend gevoel. Ook kan het verlichting geven bij mensen met couperose en rosacea. Of bijvoorbeeld na een laser- of peeling behandeling.




 

Het helpt bij huidirritaties zoals eczeem, psoriasis en acne. Het plantje heeft namelijk een ontstekingsremmende en anti-bacteriele werking.





Aloë Vera bevat vitamine A, C en E wat huidveroudering tegen gaat. 





Bij een beschadigde huid helpt Aloë Vera het genezingsproces te versnellen.
Hoe thuis te gebruiken?
Aloë Vera is volkomen onschuldig en is veilig voor thuis gebruik. Heb je zelf een plantje thuis staan? Snijd dan een groot stuk blad Aloë Vera af en snijd het in de lengte door. De gel kun je eruit schrapen met een lepel en tot 2 dagen bewaren. Verdeel de gel gelijkmatig over het gezicht of andere lichaamsdelen en masseer het lichtjes in. Je kunt de gel laten zitten en in laten trekken, maar je kunt het ook na 30 minuten afspoelen met lauw water. 
Geen eigen plantje?
Heb je nou geen Aloë Vera plantje thuis? Geen probleem! HuidWens heeft een eigen Aloë Vera gel van het merk Dermasence. Hierin zitten alle werkzame eigenschappen van de gel die de huid verkoeld. Klik hier om de gel te bekijken in onze webshop.